Hi-Lift Jacks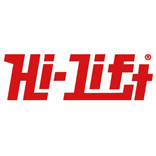 A leading manufacturer of jacking equipment for over 100 years. Large range.
SKU: PM1162

Hi Lift Jacks
Aftermarket

In Stock

Regular Price: £133.02

Special Price Inc. VAT: £90.00 Inc. VAT: Info UK VAT charged at 20%. Ex VAT £75.00 Ex VAT Info Outside of EU and EU VAT registered companies only (not UK).