19 Inch Easy Stretch Strap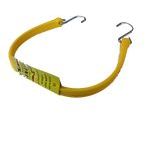 19" Straps With Galvanized Triangular Hook Ends.
SKU: PB24NG

Perfect Bungee
Aftermarket

Stock Item - usually ready for despatch

Regular Price: £3.30

Special Price Inc. VAT: £1.80 Inc. VAT: Info UK VAT charged at 20%. Ex VAT £1.50 Ex VAT Info Outside of EU and EU VAT registered companies only (not UK).