Geolandar MT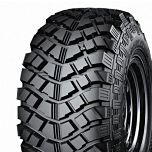 Suitable for rough action in dirt, heavy mud and sand, combined with excellent self cleaning properties, the GEOLANDAR M/T performs impressively in all off road terrain. The centre groove features the unique "DAN DAN" (step formation) inner tread block design which maximizes the surface area of the tread giving rise to powerful off road traction, particularly in mud.
SKU: 285/75R16YOKMT

Yokohama
Aftermarket

1 ONLY

Regular Price: £146.40

Special Price Inc. VAT: £126.00 Inc. VAT: Info UK VAT charged at 20%. Ex VAT £105.00 Ex VAT Info Outside of EU and EU VAT registered companies only (not UK).