Tyre Deflators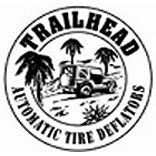 Trailhead Automatic Tyre Deflators are for any off roader that want to deflate their tyres FAST!
SKU: PM1106

Trailhead
Aftermarket

Stock Item - usually ready for despatch

Regular Price: £60.54

Special Price Inc. VAT: £47.40 Inc. VAT: Info UK VAT charged at 20%. Ex VAT £39.50 Ex VAT Info Outside of EU and EU VAT registered companies only (not UK).