All Terrain T/A KO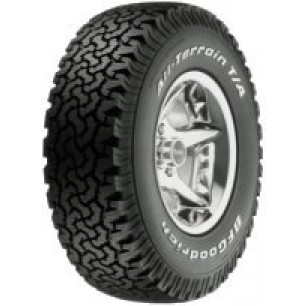 Derived from the original BF Goodrich All-Terrain, from which all other All-Terrain patterns evolved, the All-Terrain T/A KO is the best you can get.
SKU: 33/1250R15BFGAT

BF Goodrich Tyres
Aftermarket

2 IN STOCK

Regular Price: £141.60

Special Price Inc. VAT: £132.00 Inc. VAT: Info UK VAT charged at 20%. Ex VAT £110.00 Ex VAT Info Outside of EU and EU VAT registered companies only (not UK).