First Four Winch Bumpers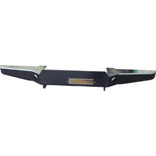 When fitting a winch it is essential to purchase a suitable bumper. Paddock supply a wide range of wich bumpers to suit most peoples needs.
Land Rover Winch Bumpers
Buy a quality First Four Winch Bumper for Land Rover. Your Land Rover requires a stronger, more specialised bumper. Paddock Spares sell a range of durable bumpers complete with aircon, lights and a range of other features.