LTPRTZ LED Lighting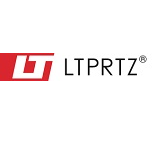 ECE Approved - All LTPRTZ lights are ECE Approved. Even the Offroad Work Lights.

Quality LED Chips - Better LED Chips - Unlike other inferior brands, LTPRTZ use only quality LED chips for better output.

UV Resistant Coatings - LTPRTZ lights use a long lasting UV-Resistant Powder Coating.

Quality Brackets - Quality Mounts - We attempt A2 quality on every detail of our mounts and brackets helping fight rust.

Original DT Plugs - LTPRTZ use only original DT plugs. No fakes used here.

IP69 Harnesses - LTPRTZ use only tried, tested and trusted quality harnesses.