Mechanical Engineering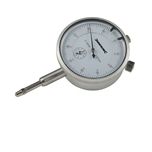 Silverline has it covered with over 5000 quality tools for the home, workshop and garden.
SKU: 489540

Silverline
Aftermarket

In Stock

Regular Price: £31.14

Special Price Inc. VAT: £21.12 Inc. VAT: Info UK VAT charged at 20%. Ex VAT £17.60 Ex VAT Info Outside of EU and EU VAT registered companies only (not UK).