Towing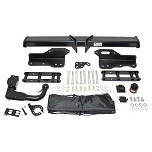 Discovery Sport Towing Parts. We always guarantee great quality at the best prices on Discovery Sport parts
.
Towing for Discovery Sport
Setting your Discovery 2 for towing is simple with our great range of towing accessories and parts.
Buy a tow bar kit or perhaps just the individual parts. We have tow brackets, towbar electrics and bumper covers. Choose Paddock Spares for all your Discovery towing needs.