Body and Panels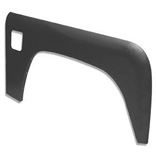 See below for our fast moving body parts suitable for the Land Rover Defender. We always guarantee great quality at the best prices.
Land Rover Defender Doors, Panels and more
Body Panels The Land Rover Defender is fully catered for here at Paddock Spares. We make every effort to provide panels and accessories to fit these popular models. Here at Paddock Spares we sell a wide range of wing panels, door panels, handles and more.