Suspension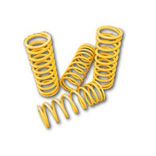 See below for our fast moving suspension parts suitable for the Land Rover Defender. We always guarantee great quality at the best prices.
Suspension Parts for Land Rover Defender
We have a wide range of Land Rover suspension parts for sale, including springs, shock absorbers, roll bars and more. If you need suspension parts then Paddock Spares have all you need.