Clutch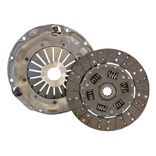 See below for our fast moving clutch parts suitable for Freelander 1. We always guarantee great quality at the best prices.
Freelander 1 Clutch Parts
We sell Freelander clutch parts to fit the following models. 1.8 Litre Petrol, 2.0 Litre Diesel and the TD4.
Parts include clutch kits, clutch plates, and release bearings. We also sell a range of miscellaneous clutch parts such as slave and master cylinders.