Cooling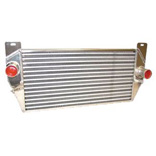 See below for our fast moving cooling parts suitable for Freelander 1. We always guarantee great quality at the best prices.
Freelander 1 Radiator & Cooling Parts
Buy radiators and accessories to suit Petrol and Diesel Freelanders. We sell radiators for the 1.8 Litre Petrol, 2.5 Litre V6 Petrol, 2.0 Litre Diesel, TD4 as well assorted parts such as top and bottom hoses, water pumps, expansion tanks and more.