Engine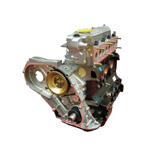 See below for our fast moving engine parts suitable for the Land Rover Series 2, 2A & Series 3. We always guarantee great quality at the best prices.
Engine Parts for Land Rover Series
We have engine parts to suit the following Land Rover Series engine types: 4cyl Petrol & Diesel, Diesel, 4cyl Petrol, Petrol Ignition System.