Paint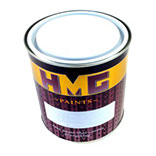 See below for our fast moving paint items suitable for the Land Rover Series 2, 2A & 3. We always guarantee great quality at the best prices.
Paint for Land Rover Series
Buy Paint for the Series 2, 2a and 3 Land Rovers. This Paint is suitable for spraying or brushing on. We also sell appropriate thinners to keep your land rover paint at the right thickness.