Accessories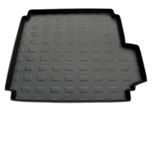 Accessories for Range Rover L405.
Essential Range Rover L405 Accessories
Here at Paddock Spares we know the importance of finishing touches. That's why we sell the very best Accessories for your Range Rover L405.
Our Load Space Protectors protect your carpets when carrying heavy loads.
Perhaps you need Dog Guards to keep you and your pet's safe when traveling? We sell strong dog guards and dividers to ensure extra safety for travelling animals.