Centre Section - doors sills etc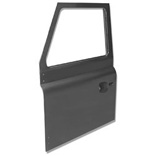 Centre section bodywork suitable for the Land Rover Defender - doors, sill panels & door cards etc.
Body Panels for Land Rover Defender
Paddock Spares have a wide range of Land Rover body panels and door parts. Choose a new footwell or sill panels, bulkheads and bolt kits from our Centre Section bodywork category.
If there's anything that you need but can't find please don't hesitate to get in touch.