Towing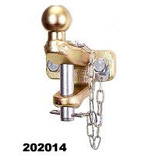 See below for our fast moving towing items suitable for the Land Rover Series 2, 2A & 3. We always guarantee great quality at the best prices.
Towing Parts for Series Land Rovers
Buy towing parts for your Series Land Rover here at Paddock Spares. We have a range of towing products including ball and pin, drop plate, jaw hitches and various fixings. To connect your trailer electrics we have sockets and lighting kits.