Engine Service Items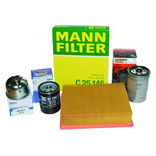 See below for our fast moving engine service items suitable for the Land Rover Defender. We always guarantee great quality at the best prices.
Engine Service Parts for Defender
Buy the parts to service the engine of your Land Rover Defender. We have all the necessary parts to get your Landy in shape for the MOT.
Oil filters, air filters, spark plugs, leads and belts. Choose Paddock Spares for Defender service parts.